The Best Bitcoin Wallets of 2022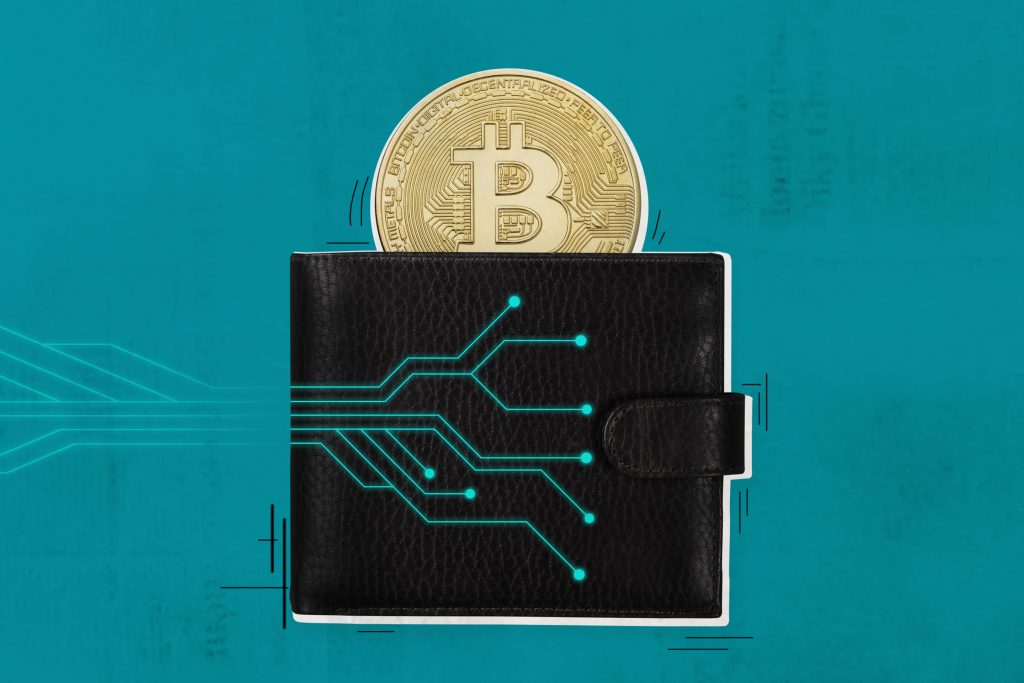 Keep your assets on a specialized exchange if you start working with cryptocurrencies or investing in them. This decision is incorrect since they are not intended for large amounts of money, are often susceptible to hacker attacks, and have weak protection. Best Bitcoin wallet is a good solution if you want to secure your assets, make transactions, and do other financial transactions. You and your company get a lot more options here.
What is a wallet, and what are its varieties?
A cryptocurrency wallet is unique software. You can install it on a smartphone or personal computer or even use it without accessing the Internet. It connects to the blockchain, thanks to which it is possible to do decentralized financial transactions, store all information about transfers, create backups.
Cryptocurrencies cannot exist without them.
In general, using a personal wallet is as similar to a regular digital e-wallet with fiat currencies as possible. Here you can check the status of your assets, pay for goods and services, pay wages to your employees, make international transfers, and many others.
The advantage of cryptocurrencies, in this case, is that all transactions are decentralized and almost impossible to trace. A third party cannot block or intercept the payment.
It is advantageous when making international transfers. If you want to transfer a large amount of money through a bank, you must be prepared because the paperwork will take a long time, you will have to pay a hefty commission, and the funds will be credited to the recipient for a long time. Blockchain can make this process as easy as possible. Here, you can send almost any money without any commission, and all transactions occur instantly.
Most cryptocurrency wallets have the perfect protection against hacker attacks, especially those not connected to the Internet. The point is that you cannot intercept a payment if you do not know about its existence.
Regardless of why you accumulate the cryptocurrency, the wallet becomes a more reliable employee than any exchange. It is where you can better protect your assets as well as perform more operations. The scheme works like this: you cannot open the door without a key, but you do not know which lock it opens. So, the blockchain uses private and public keys, and only the recipient knows how to use them.
Varieties of crypto wallets
At the moment, there are two main types of cryptocurrency wallets - cold and hot. The former is placed on a particular device, and the latter are stored on the gadget and can connect to the Internet.
Also, there are the following main types:
Desktop;
Mobile;
Internet;
Hardware.
Today, everyone can choose the best option based on the device they prefer to use.
Which cryptocurrency wallets deserve your attention?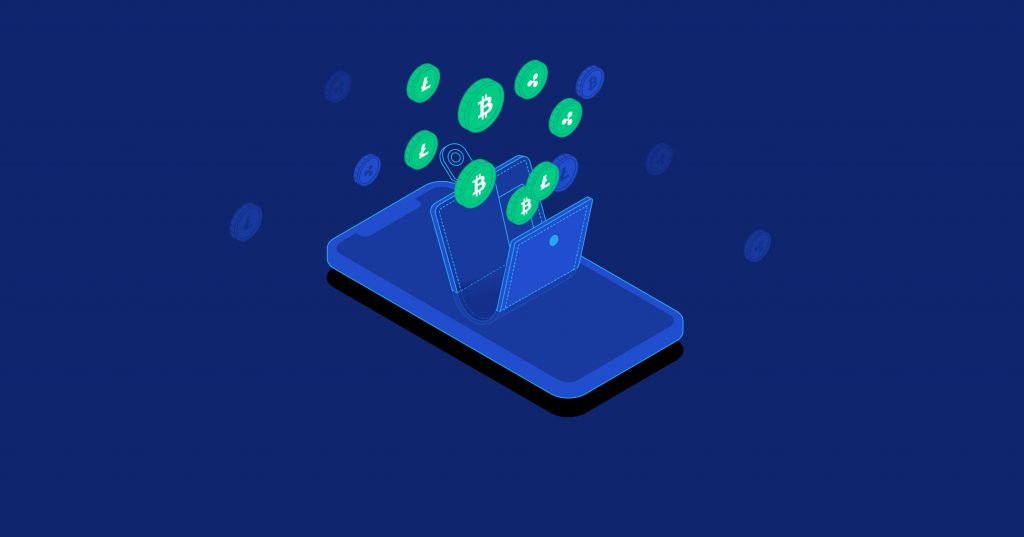 What is the best Bitcoin wallet? Today, there are many cryptocurrency wallets, and more than 70 million people worldwide use such services. As a result, the question arises, which of them deserve attention, offer the best conditions for cooperation.
We have highlighted the top Bitcoin wallets:
Ledger Nano X;
Trezor Model T;
Ledger Nano S;
Exodus;
Mycelium.
We recommend taking a look at all the advantages and disadvantages of each of them.
Ledger Nano X
Pros
It uses over 1500 cryptocurrencies (including tokens);
Security is perfect;
Simple and intuitive interface;
You can use it from a computer and a smartphone.
Cons
The Ledger Nano X is considered one of the most successful and popular crypto wallet app in the US today. It has the best protection, so you don't need to worry about hacker attacks.
Since the Ledger Nano X supports all popular cryptocurrencies (over 1500), you can store all your assets in one place. It makes working with cryptocurrencies as easy as possible and creates suitable conditions.
You can connect Ledger Nano X via USB to your computer or via Bluetooth to your smartphone. It allows you to simplify the connection as much as possible, use the device that is at hand. It works well with both Android and iOS and Windows 8+, macOS 10.10+, and Linux.
If the purchased device does not suit you, you can return it within 14 days after purchase. Considering the cost of such a gadget, this can be a handy feature.
The Ledger Nano X has a support team where you can contact when questions arise. Good experts in their fieldwork will advise you on using the device correctly, removing breakdowns, and much more. In addition, for the convenience of users, as many as 15 payment options are accepted here.
Trezor Model T
Pros
Huge storage;
Touch screen interface;
It supports a lot of currencies (more than 1600);
It uses SD cards.
Cons
The cost is relatively high;
Protection has its drawbacks.
Trezor Model T is the most straightforward hardware cryptowallet. It is suitable for storing many coins and supports many cryptocurrencies to hold unlimited assets in one place.
An advantage for every newbie is that the Trezor Model T has a reasonably simple installation method. A person who does not deal with programming can handle it. It usually takes 10-15 minutes and does not require any special knowledge or skills.
The Trezor Model T has a well-thought-out safety system. It prevents hacker attacks and protects your keys well. In general, you can be calm about your assets and transactions.
Also, this wallet has a good service. In case of any failures or problems, you can contact here, and the specialists will make all the changes. There are no restrictions or issues here.
You can use the wallet from a computer with any operating system or on a smartphone. There are practically no restrictions here.
Ledger Nano S
Pros
It supports a lot of cryptocurrencies (more than 1500);
Allows you to set a 20-digit recovery password;
The offline wallet provides coin protection;
It is inexpensive.
Cons
Too complicated for beginners;
It has few applications.
The Ledger Nano S is a cold storage machine, one of the safest hardware crypto wallets out there today. Its disadvantage is that it only has 18 apps, while the Ledger Nano X has one hundred. But, this number is often enough for customers.
You can use the Ledger Nano S not only as an online storage but also as a standalone one. As a result, you get protection many times better than other services.
The Ledger Nano S has good compatibility with operating systems such as Windows 8+, macOS 10.10+, or ​​Linux. The device is not compatible with ARM processors. Also, it works well on Android, but not on iPhone.
Exodus
Pros
Easy to use;
Technical support 24/7;
Compatible with mobile and desktop wallet;
Free to use;
More than 100 cryptocurrencies are supported.
Cons
It is susceptible to malware.
Exodus is the best crypto wallet for newbies. It is as simple as possible to operate. It provides most of the services for free, so it is well suited for those who want to try this kind of service.
It is widely used not for storage but rather for daily transactions.
Exodus supports over 100 coins. Here you can easily exchange, trade, or pay bills. With so many cryptocurrencies, you can perform almost any operation.
Exodus is suitable for a computer on almost any operating system and a mobile gadget on iOS and Android.
There is no registration here. You do not need to provide your personal information. Here you can perform any operation in a matter of minutes. With this device, you can send and receive bitcoins securely. To do this, you can use a QR code or an address, and Exodus will automatically check the address you used and confirm from you to eliminate all sorts of errors.
Mycelium
Pros
Free to customers;
Suitable for people who do cryptocurrency transactions every day;
Easy to use;
As secure as possible for hot wallets.
Cons
You can only use it on a smartphone.
Mycelium is the best BTC wallet if you want to accumulate more cryptocurrency. Here you can collect and exchange different types of currencies. Mycelium has a built-in currency exchange for making your work as easy as possible.
Mycelium is suitable for those who are used to using cryptocurrency from their mobile phone every day. It is classified as a hot wallet, but it integrates easily with cold wallet devices.
It makes Mycelium the top bitcoin wallet with perfect security. Here you can perform any financial transactions and be sure that the payment will not be intercepted. You can make backups if you want.
What to look for when choosing?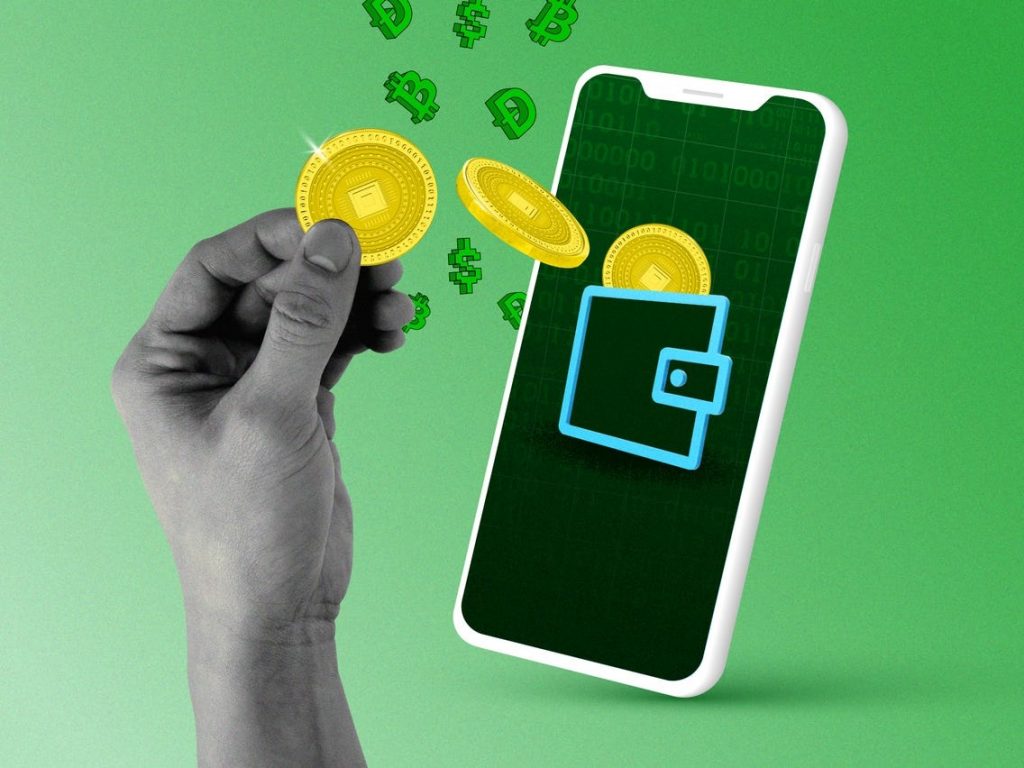 If you want to find the best digital wallet, then we advise you to pay attention to the following characteristics:
The number of cryptocurrencies, or rather the availability of those that you constantly use and plan to use;
Treats from cold or hot;
What is the maximum amount of storage;
What kind of transactions it allows;
How much does it cost to use?
Best bitcoin wallets should have superior security. Practice shows that cold wallets are more reliable since they do not have an Internet connection. It prevents hacker attacks. Cold wallets use special devices that connect to a gadget or computer using USB or Bluetooth. Among the disadvantages of this choice is that the device is easy to lose and difficult to use.
Hot wallets have access to the Internet and are installed mostly directly on a computer or smartphone. The protection here is slightly worse, and such wallets can be susceptible to attacks by hackers and so on.
The cold wallet device is quite expensive, and some companies ask you to pay additional weekly fees for using such software. But today, you can easily find the best digital wallet that works completely free. These are usually hot wallets. Here most of the services are provided free of charge, but fees for certain services are possible.
Conclusion
Selecting the best crypto wallet depends on your personal preferences and needs. The variety today is incredibly huge so that everyone can choose the most suitable option.
The advanced cryptocurrency wallets have an excellent rating, perfect protection, and deserve your attention. Here you will get the opportunity to protect your assets from theft, make any transactions and increase your capital. Integrated into your computer system, cryptocurrency wallets will allow you to control and record all financial transactions that took place from the device.