How Does it Work is a Blockchain Wallet?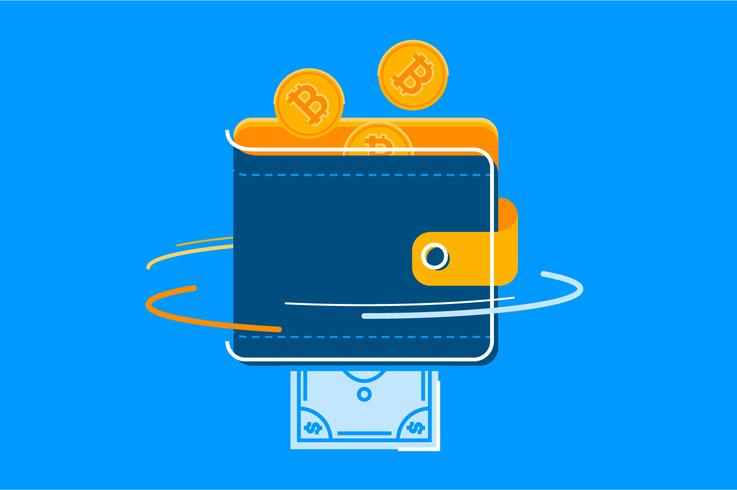 Modern man has long abandoned the use of only cash and now actively uses e-wallets. It is incredibly convenient as it now becomes much easier to make international transfers, pay for purchases, and convert currencies. What is a crypto wallet? It is special software that allows you to carry out various transactions using cryptocurrencies and tokens. They are also great for holding their assets.
What are Blockchain Wallets?
The Crypto wallet definition says that it is specific blockchain-based software that allows users to perform various transactions using cryptocurrencies and tokens. Unlike conventional fiat currencies, cryptocurrencies cannot exist on their own; they need special software. Among the most popular are exchanges and wallets.
Cryptocurrency exchanges are ideal for trading and exchanging cryptocurrencies. Usually, newbies register here to get acquainted with the world of cryptocurrencies and perform many simple operations to build assets. The terms of cooperation here are as simple as possible: you register, login and you can immediately purchase cryptocurrency for fiat currency.
But exchanges have a rather significant drawback – they are very often susceptible to attacks from fraudsters. As a result, you may face a situation where all your money can be debited from your account by hackers.
To secure their assets, many people choose to transfer money to blockchain wallets. It is a more secure system that is suitable for storing assets and performing various transactions. Usually, they have a straightforward interface, are very easy to use, and have perfect security.
Answering the question, what is a blockchain wallet? We can say that this software functions very similarly to the regular e-wallet that we use for fiat currencies. However, because they operate on a blockchain basis, they have several features and benefits.
So what exactly is blockchain? It is a unique database that allows not only to record all financial movements but also to create a secure environment for transactions. Now you can make financial transfers without commission and intermediaries.
Benefits of Using Blockchain Wallets
Today, many companies and entrepreneurs who work with cryptocurrencies prefer to use an e-wallet to store assets rather than an exchange. It is because crypto wallets have several advantages:
Increased level of security;
You can buy, sell or send any cryptocurrency or token;
A considerable number of cryptocurrencies that can be used (not only bitcoin);
You can store an unlimited number of assets, including NTF;
Various transactions can be carried out quickly and easily.
Today there are several types of cryptocurrency wallets, and each of them has different operating principles, different advantages, and disadvantages. It makes it possible for each user to choose the most suitable option for themselves individually.
In general, if you use cryptocurrencies, then you definitely cannot do without using a blockchain wallet, you will quickly realize that most exchanges cannot provide such good protection.
Principle of Operation
So, all cryptocurrency wallets operate on the blockchain system, which means that all data is decentralized, and only a few people can access them. The point is that the third person cannot find out about the transaction, which means the intruder cannot intercept it.
The system registers two keys – public and private. The first is publicly available, while the second is only available to the person for whom the money is intended. When both keys are entered into the "lock," it opens, and the money is credited to the recipient's account. Such a system allows you to prevent fraud and prevent the interception of the transaction. There is no need to specify any payment details or addresses.
At the moment, this is one of the most secure systems in the world. Of course, today, there are cases when finances were intercepted by criminals and even by the authorities, but this happens incredibly rarely; it is challenging to get access to such data.
In general, the principle of operation of blockchain wallets may seem strange and unusual to someone. Still, you will quickly understand that creating such a unique system allows you to maximize the security of your assets. Just imagine that you have so many keys to one lock. How long will it take you to find the right key?
Main varieties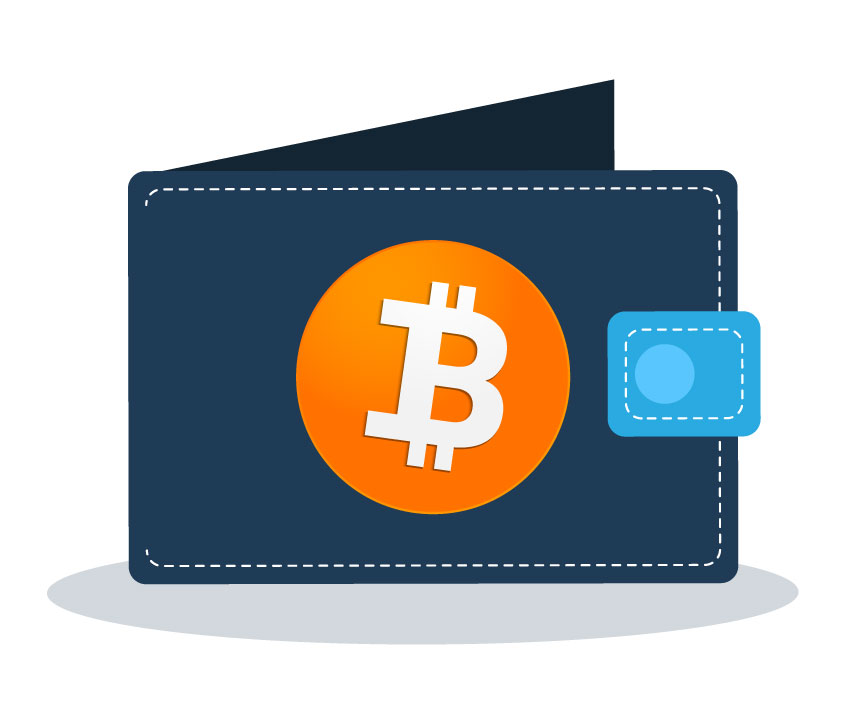 There are several varieties of cryptocurrency wallets today. They are divided into two types, hot and cold. If you understand their features, it will not be challenging to choose the right one for yourself.
Hot and cold blockchain wallets
How to use blockchain wallet with hot storage? So, hot storage cryptocurrency wallets have access to the Internet. They have several advantages:
Fast transactions;
A massive number of cryptocurrencies;
Simple and intuitive interface;
Low cost of service.
Hot wallets are based on software that is installed on various devices (personal computer or smartphone). Then you can use them as standard e-wallets. Here, you can view your current balance or perform financial transactions, determine the exchange rate, perform a conversion, and much more.
However, because hot wallets have access to the Internet, they are more likely to be attacked by scammers and less secure. But they still remain more secure than exchanges.
Regarding blockchain cold storage wallets, on the other hand, they often do not have access to the Internet, which means that the level of asset protection is much higher here. But this is where their advantages generally end. They have a more complex operating principle, transactions are many times faster, and the purchase of equipment often requires investments. Usually, they are used to store large amounts of cryptocurrencies.
Software
Software cryptocurrency wallets are based on software, but for each device, it is different. So, software wallets are divided into the following types:
Internet wallets. It is a hot online wallet that you can use from any device you like. Here the level of protection is the weakest, but it is easy to use it, it is possible to perform a large number of operations. For authorization, you need to enter your username and password, and sometimes the system asks for an additional way to verify your identity.
Mobile. The program is installed on a smartphone, and you can efficiently perform various operations at any time convenient for you. They come in both hot and cold storage. The smartphone must have colossal memory and performance.
Tabletop. They are not installed on a personal computer and often have cold storage. They can control absolutely all transactions that occur on the computer.
Usually, the used digital wallet software has a straightforward and intuitive interface, and it is not difficult to use it. Any user can master the process of using each of them, even without specific knowledge in the field of cryptocurrencies.
Hardware
Hardware devices are separate devices that can be connected to a smartphone or computer. After clicking, a program is waiting for you here, thanks to which you can perform various transactions. Financial transfers here take some time, and the program itself is often complex to manage.
But the main advantage of such a blockchain info wallet is perfect protection. With a hardware device, you can ensure that your cryptocurrency doesn't end up in third hands. The cost of such a device is usually around $ 200 – $ 250, depending on the number of cryptocurrencies, storage size, and other indicators. The customers can decide for themself why they need a wallet, what currencies they prefer to work with, and what functions are of the greatest importance.
Paper
Paper wallets are pretty rare, although they are one of the most secure methods. They are printed paper on which the private and public keys are stored in a QR code.
Usually, they can store vast amounts of money, but they are not suitable for transfers.
Conclusion
So, there are several types of blockchain wallets, and each of them has a particular kind of management and is suitable for different purposes. So, hot wallets are ideal for actively using cryptocurrencies, performing various transactions, and even trading. Cold wallets have a complex operating principle but impeccable protection, so they store significant assets.