What is DeFi? – A new revolution in Fintech Industry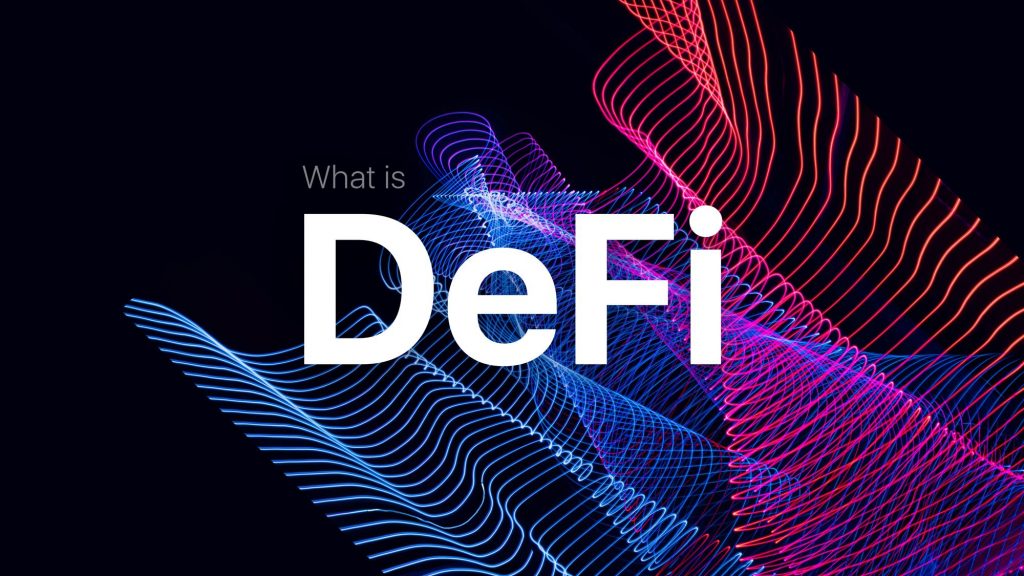 Today, many people are unhappy with the level of service and conditions that banks and other payment systems offer. Here you have to draw up a lot of documents, wait for the decision, and pay hefty fees and commissions. DeFi fintech has revolutionized its industry. It showed that executing transactions, taking courts, selling goods, and much more can be much easier, safer. It is assumed that in the near future the majority of large companies will use only this technology.
What is DeFi?
What is DeFi? First of all, it is an abbreviation that stands for decentralized finance.
This concept first appeared with Bitcoin, the world's first cryptocurrency – in 2009. Thanks to the new technology, it became possible to do financial transactions without a third party.
The banking system has several drawbacks that many refuse to put up with, among them are:
The necessity of registration and submission of documents;
Long processing time for transactions (especially for international transactions);
There is a risk of blocking by government agencies;
Large commission size (especially when it comes to large amounts).
DeFi can solve all of these problems. It works entirely decentralized, bypassing third parties, government regulation, and all formalities. The transaction speed here depends on the system you are using but never exceeds 30 minutes.
Usually, the system asks for a specific fee for its services, but often it is fixed and is paid in the form of a subscription fee, regardless of the characteristics and size of transactions.
The DeFi revolution has made a real breakthrough in the world of finance. Whereas previously, it was used exclusively in the crypto industry, now it can be easily applied to fiat transactions. It is worth noting that the benefits of DeFi have already been appreciated by prominent business owners across the world and some governments in large countries. It is because the level of transaction security is very high here.
The cryptocurrency market is full of scammers and hackers looking to get hold of your assets. As a result, most users prefer to use products with perfect protection. It makes you feel more secure.
How is DeFi implemented in practice?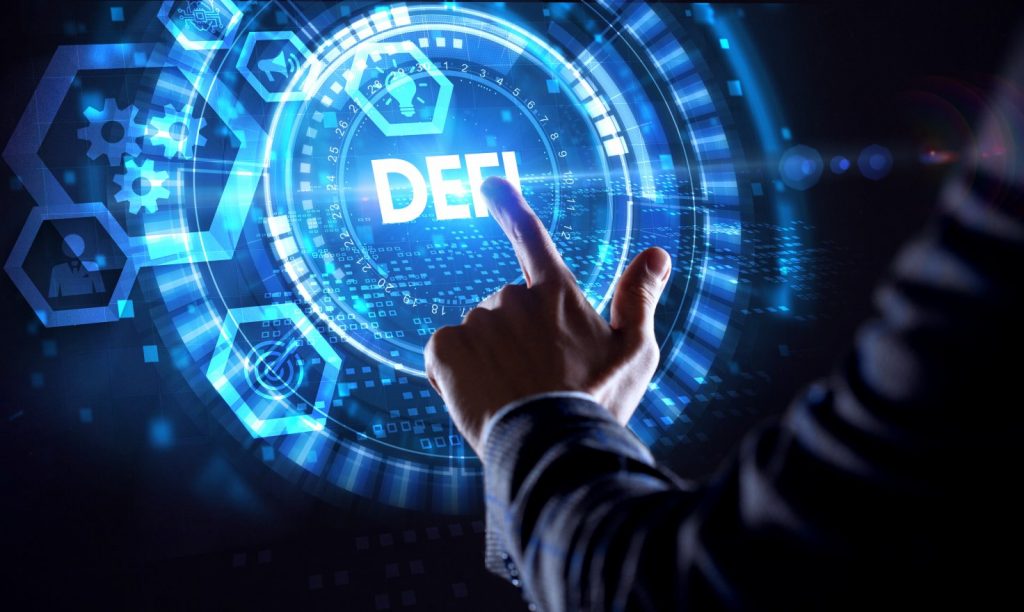 How does DeFi work? Today there are several options for implementing decentralized finance. Among the most popular of them are:
Decentralized exchanges (DEX);
Stable Coins;
Lending platforms that use smart contracts;
Wrapped bitcoins;
Blockchain applications for various industries.
Each has its characteristics, so they should be considered in more detail.
Decentralized Exchanges (DEX)
Cryptocurrency exchanges are places where users can buy, sell and exchange different coins and tokens (including NFT). Usually, this is where traders work, who can make good money on fluctuations in the value of currencies.
DEX is a relatively popular type of cryptocurrency exchange, which has excellent protection. This service is blockchain-based. This platform acts as a link between sellers and buyers. It is somewhat like a large marketplace where everyone can display their crypto goods.
The main advantage of DEX over a centralized exchange is its superior level of protection. Here users do not have to worry about the security of personal data and assets.
Stable Coins
Stablecoin is a different type of cryptocurrency that uses fiat currencies or goods (precious stones or metals; oil, etc.) to stabilize its assets. The most common variation is the US dollar.
Usually, the cost of such a currency is 1: 1 to the asset that stabilizes it. There are no sharp jumps in value like Bitcoin, but you won't make money on fluctuations in value.
The creators of such a currency are trying to do everything to make it work decentralized, so there is no need to fear that an attacker will steal the entire stabilizing fund, and the currency will burst.
Smart contracts
For the first time, smart contracts were developed based on the Ethereum blockchain, but they quickly became trendy. Their meaning is that both parties prescribe the rights and obligations of each other, and as soon as all conditions are met, the contractor receives money from the customer's account. All operations are automatic and irreversible.
Smart contracts are very actively used by digital cryptocurrency organizations that provide loans. So, the system assesses the client's solvency, issues a loan, and automatically debits the required payment once a month. The advantage of this solution is that it completely prevents human error.
Lending platforms can work even without human intervention. However, many of them have a contact center and equipment maintenance personnel.
Wrapped Bitcoins
Wrapped Bitcoins (WBTC) can be used in the DeFi Ethereum system. They allow users to earn interest on bitcoins lent out through decentralized systems.
Block Chains
If earlier blockchains were used only to perform various transactions using cryptocurrencies, today DeFi blockchains can be used in absolutely all industries.
Many companies face fraud among their employees. Experienced ones can quickly build a strategy for withdrawing corporate funds to an individual account, and access closed accounts. To prevent this from happening, you can use new technologies. The blockchain will track all financial movements within your company and record them in a structured chronological sequence. The system can automate recurring payments, update contracts with regular customers and suppliers. If it is necessary to make one-time financial transfers, the digital assistant will record from which computer and at what time the payment was made, and which of the employees had access.
Main advantages of using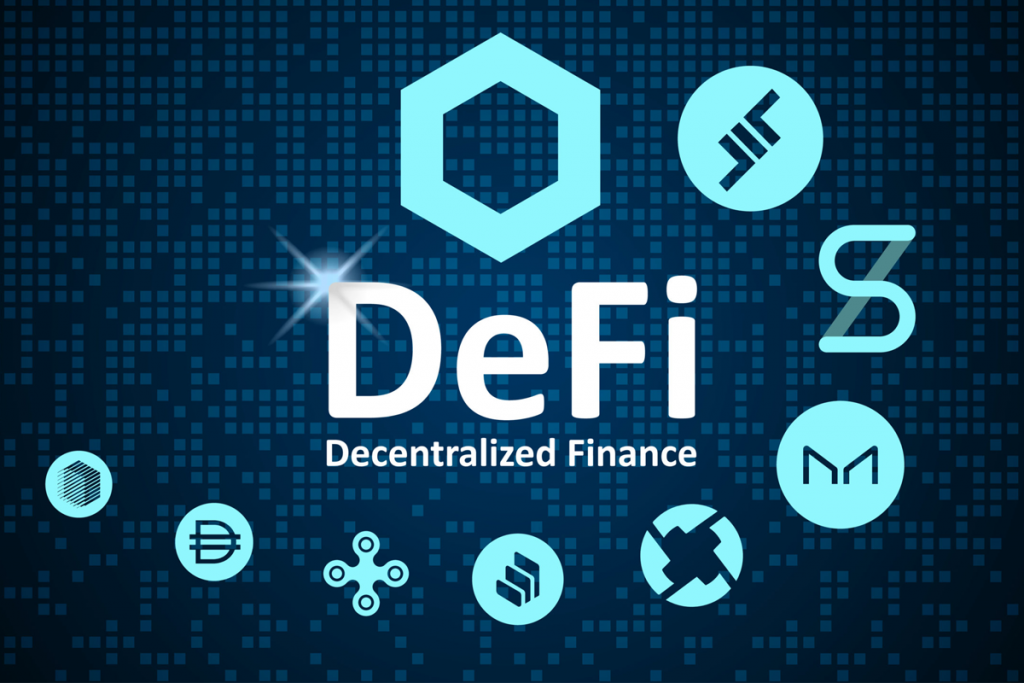 There are many benefits to using DeFi. Among the most important are:
Lack of regulation by various authorities;
Ability to execute transactions as quickly as possible;
Impeccable protection;
Use smart contracts;
Automation of many processes.
There are many reasons why people do not want to advertise their transactions. Banks often overstep their authority and block transfers and accounts for no particular reason. Decentralized platforms offer to forget about such inconveniences. Government agencies cannot block operations because they cannot track them.
Blockchain is at the heart of decentralized finance. It is a distributed database that controls all the movement of funds in its network and makes decisions on the legality of such operations. For such a system, only one indicator matters – the presence on the sender's account of the amount necessary to complete the transaction. When performing transactions, the system creates private and public keys. Only the recipients can receive them. As soon as they want to receive money, they will enter it, and the system will transfer the funds to the account. This system allows you to prevent fraud at any level.
Disadvantages
Despite its many advantages, DeFi has several disadvantages that frighten many. First of all, many people think that decentralized finance is difficult to understand. To successfully use this, you need to have specific knowledge of cryptocurrencies.
In addition, most DeFi-based applications have a rather complex interface and are inferior in functionality to those used by centralized ones. Usually, newbies do not risk using DEX but prefer CEX since it is easier to manage their accounts.
Another big problem is that smart contract technology often has many flaws and vulnerabilities. If the code is incorrectly spelled out, then there are many problems. Some partners refuse to work with this system since all operations are irreversible. So, if you are selling raw materials, you can deliver a certain amount of goods to your partner. In this case, the money from the client's account will be debited automatically. At some point, the clients will decide that they want to make a return (no matter for what reasons), but they will not be able to do this since such conditions are not spelled out in the smart contract.
Many people are in no hurry to fully automate the main processes, as they want to control them independently.
Another significant disadvantage of DeFi is that you need expensive hardware for the normal functioning of the blockchain. The technology uses multiple computers (nodes) to process transactions and store a backup of the database. The more such computers there are, the more secure the system is.
Conclusion
Many people believe that DeFi and the future of finance are closely related. The modern system is very outdated and requires modernization. Decentralized finance is an excellent solution for those who want to automate essential processes, get favorable conditions for performing various operations, and increase the level of trust between partners.