How does blockchain work for business?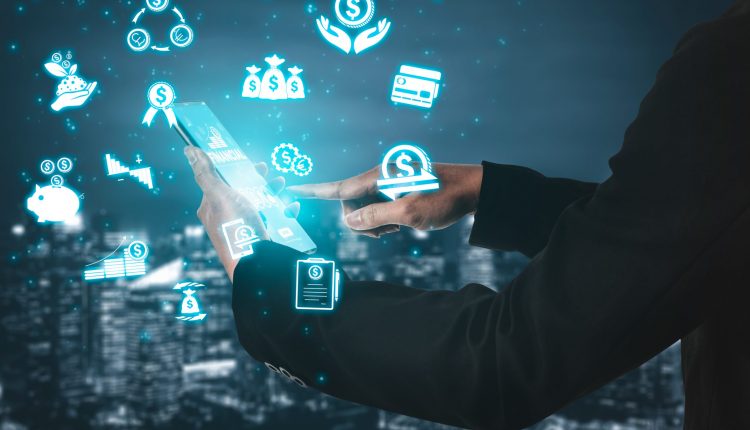 Many people think that blockchain is a technology that is exclusively suitable for the world of cryptocurrencies. Nevertheless, practice shows that blockchain for business can be very effective. This technology will help automate many processes that previously took a lot of time and effort. You can create suitable solutions for any field of activity.
What is blockchain?
Blockchain technology is one of the most talked-about in the IT community today. It was used exclusively for cryptocurrencies for a long time, but now, it became clear that it could be used in any industry.
Blockchain is a unique database that works in a decentralized manner. The peculiarity of this database is that all information is unchanged and recorded automatically. Blockchain in business is often used in conjunction with artificial intelligence. It allows you to automate many processes.
In addition, smart contracts can be developed based on blockchain. It is a unique electronic agreement that helps prevent fraud at any level. In general, it is ideal for companies that want to work honestly and openly, increase trust with partners and control all operations. It also helps prevent corporate fraud, improve the efficiency of many departments, and create a more comfortable work environment.
Where can blockchain be used?
How to start a blockchain business? Today it is possible to develop unique software for any industry, for example, for:
Healthcare;
Tourism;
Logistics;
Ecology;
Payments;
Light and heavy industry;
Charity;
IT and much more.
Let's take a look at a few examples of how blockchain can be used in different industries.
So, the American company Pfizer, which became known for creating a vaccine against Covid-19, used technology, smart contracts to sell vaccines to different countries. It allowed all operations to be carried out as safely and openly as possible. This approach can also be used when purchasing other medicines. It will avoid fraud and corruption. It is essential to understand that deterioration in health care is quite acute in developing countries.
Many companies that are engaged in passenger transportation can use technology quite successfully. With this, you can track the location of vehicles in real-time, sell tickets, automatically refund money if a flight is canceled, monitor stocks and fuel consumption, and much more. Thus, part of the work that previously took a long time can now be performed automatically.
As for logistics, the main directions here are somewhat similar to those discussed in logistics, but here you can also add the establishment of supply chains, resolving disputes with customers, and improving the level of trust. For example, shipping company Maersk is testing a blockchain for tracking cargo on the high seas.
If your organization is concerned with the environment, then technology can also be helpful to you. You can connect such a database to devices, thanks to which you record indicators. The database will capture them and compare them with the previous values. Because all the data here is unchanged, the level of trust in your organization will be higher.
The business of blockchain based payments can create a real revolution in the banking system. Initially, cryptocurrencies were designed as an alternative to the usual banks and e-wallets. The blockchain can be used for regular fiat currencies as well. It will avoid financial regulation, prevent fraud or block transactions, speed up the process and avoid huge fees. In addition, the Australian Stock Exchange says it plans to start using blockchain to settle transactions. The technology will help register blocks of shares and manage the clearing and settlement of capital transactions.
With the help of blockchain-based payment systems, you can pay bills, services, and goods, provide information about completed transactions, and perform another operation. The potential of this technology in the financial sector is enormous. The modern banking system is outdated for a long time and blockchain can become a solution to many problems.
In terms of industry, there aren't many companies that are ready to use blockchain today. However, several Pacific tuna fishing companies have created a joint blockchain to track the location of tuna, control the amount of fish caught, and many other aspects. In addition, some car giants are using blockchain to prove that emissions of gases into the atmosphere are minimal. It is necessary to increase the level of confidence and avoid regulation by the relevant authorities.
The level of trust in charities is fundamental to their development. You can connect blockchain to your accounts and then publish all transactions. Openness and lack of fraud is an essential element in building trust. In addition, such a database can help to verify the reality of the diagnosis and races distribution of funds. Ideally, a shared network can be created between healthcare and charities. It would enable both structures to work more efficiently.
Some large IT companies are experiencing communication problems between departments. Blockchain can solve this problem. So, all data falls into the company's public network, and each employee can access it. It is crucial for large-scale projects where a large number of specialists are involved. But these blockchain business opportunities don't end there. Most IT companies pay by the hour. The technology can record how many hours a specialist has worked on a project and then bill the customer for the work done. It allows both parties to be sure that the deal will go well.
Companies using blockchain today are incredibly diverse, and individual software is developed for each of them.
Business Benefits of Using Blockchain?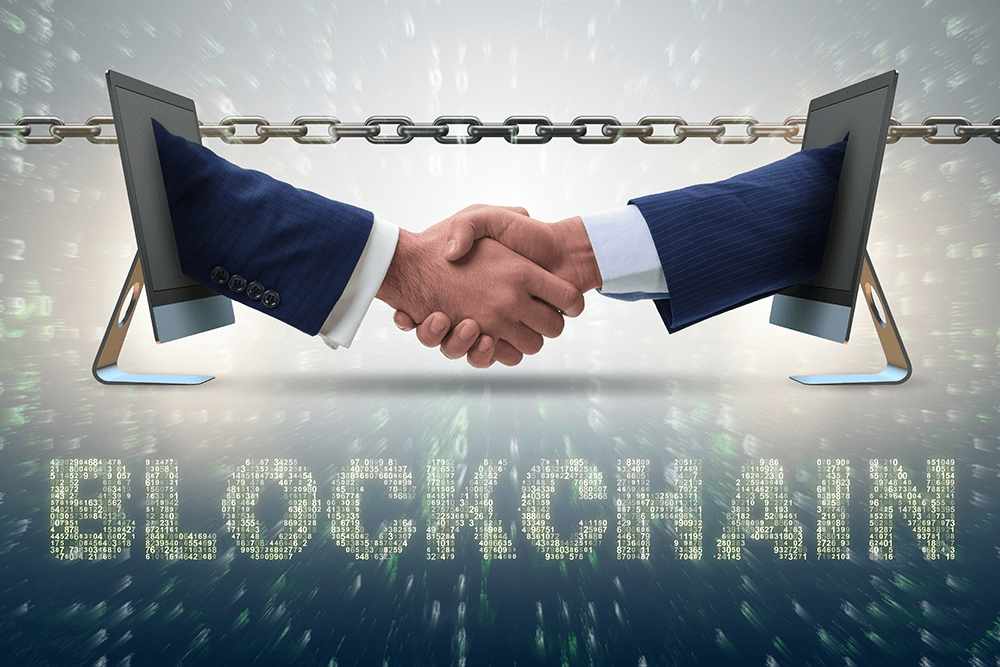 So, we can highlight the following main advantages of using blockchain:
Automation;
High level of security;
Smart contracts;
The ability to use cryptocurrency;
Improving the efficiency of different departments of the company;
Increased confidence and impact.
Each firm can discover new benefits depending on the area in which it operates. As for the shortcomings, they are, of course, also there. First of all, technology is complicated to understand. Many people find it difficult to understand how it works. In addition, many blockchain-based applications need improvement and have many vulnerabilities. For the database to function correctly, expensive hardware is required, and the software itself is costly. Nevertheless, if you can master the blockchain, you will appreciate all its possibilities in a short period.
Conclusion
The business blockchain has a vast number of benefits. Even though this is a very complex technology, it allows you to improve the company's work, simplify management and create more trusting relationships with partners.