Blockchain Is a Game-Changer for Online Advertising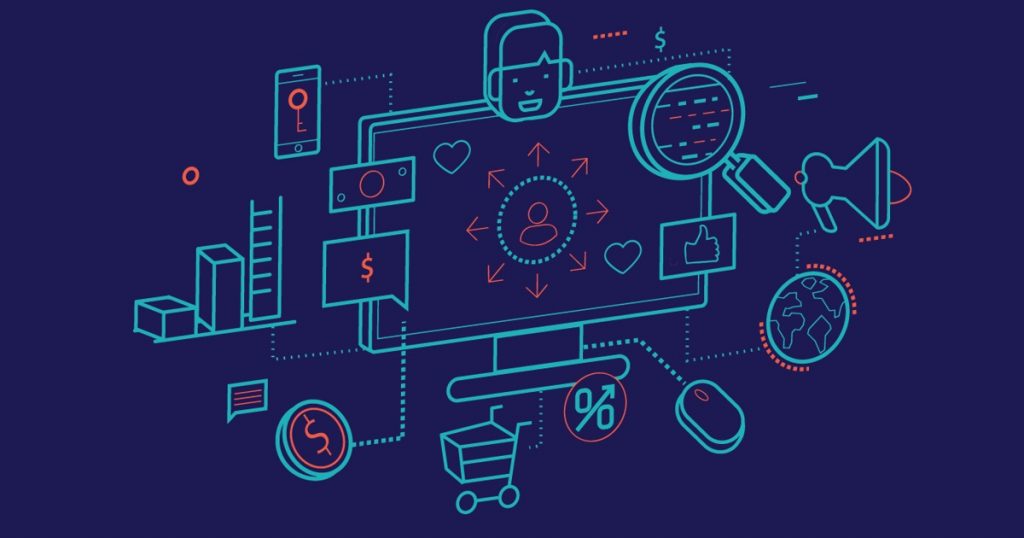 Many entrepreneurs today are wondering how they can make their business even more profitable. Blockchain advertising will be a good solution for companies that sell goods or services over the Internet. Thanks to the new technology, you are able to get better targeting, which means that only people interested in buying your products will see ads.
What is blockchain?
What are blockchain technologies? The advent of cryptocurrency has revolutionized the financial world. However, the question remained how you are able to perform free and secure transactions using them. Then the creator of Bitcoin, Satoshi Nakamoto, developed a unique protocol that made it possible to make almost any financial transfer.
The benefit of the technology is that all data is perfectly protected. Bitcoin blockchain explained that this technology is perfect for storing and processing almost any information. At the same time, custody even a large database no longer requires the use of powerful equipment and the cost of a large amount of electricity. Blockchain can cut electricity consumption by nearly 40%.
So blockchain what is it? This is an innovative technology that is needed to store large amounts of information. All data is stored here in a separate cell and only the person who has the key to it is able to access the information. This makes the blockchain one of the most secure decentralized databases in the world.
Combining blockchain and online advertising is a good move for those who are tired of paying big money with every click and not getting big sales. If you redirect your efforts to sending promotional products to people who are interested in them. Then the result will not take long.
How can blockchain be used in online advertising?
Crypto blockchain has proven that this technology is able to be used in almost any industry, including online advertising.
At the moment, online advertising has a fairly simple mechanism. It is posted on various sites to attract new customers. If you want your publications to be seen not just by all Internet users, but by potential customers, you need to set up targeted advertising. It costs a little more but gives a quality result.
The meaning of the words "targeted advertising" will not be difficult to recognize. Targeting is a type of Internet advertising that is aimed exclusively at a potential consumer as if an arrow hit the target.
Thanks to the blockchain, it becomes possible to more easily track the interest of different people, store their search history, and then transfer it to advertising creators. This will allow you to convey information in a more targeted manner.
This is much more convenient for several reasons:
advertisers, as a rule, pay per click, which means they will not overpay for aimless visits to the site;
the advertiser will send ads to a person who is interested in your services;
you can connect smart contracts;
it`s become easier to track a person's daily activities.
In the future, this will allow browsing certain requests, select the right platforms, improve the popularity of your company, and also increase sales at times.
Blockchain in advertising allows you to create a common database for advertising companies. It will make it much easier to analyze user demand and search habits. Based on the data obtained, a specialist can easily build a successful strategy for placing and displaying various advertisements.
If you want to build a blockchain business, then you need to develop unique software. It will independently read all the information, as well as to conduct a small analysis. This will help to simplify the work of the herpetologist as much as possible. Various IT companies are involved in the development of such software. This technology is quite difficult to understand, so it is better to trust professionals.
If you want, you can ask them to set up smart contracts. This technology can make its own decisions about which ad platform deserves cooperation, when and to whom to show ads, is worth paying for views, and much more.
Benefits of using blockchain to customers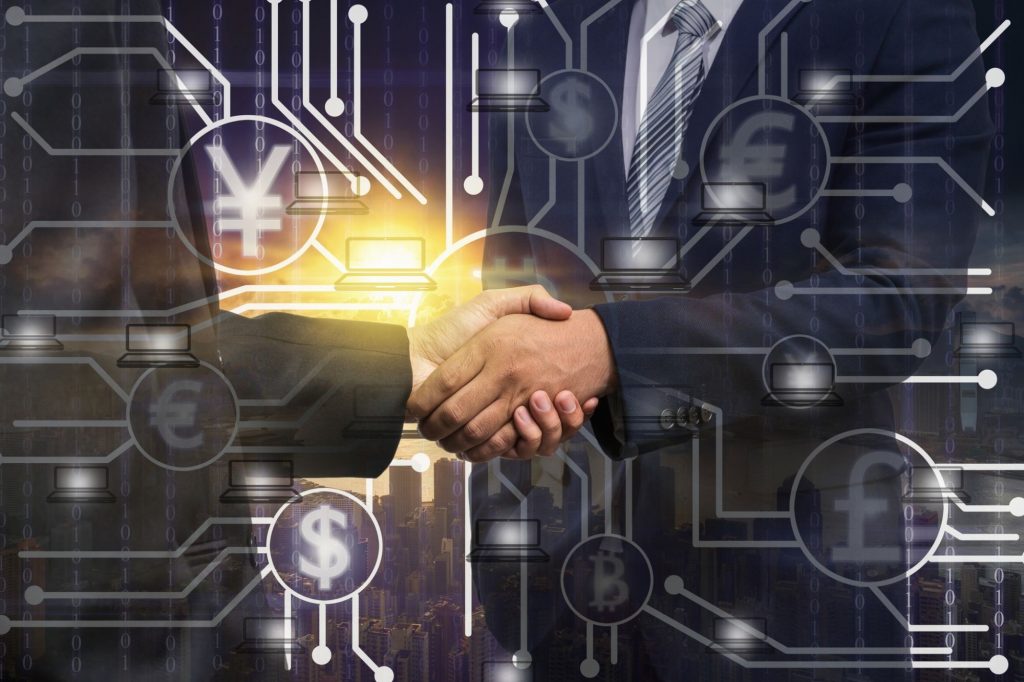 The use of blockchain is also beneficial to customers. It ensures complete anonymity and confidentiality of personal data. They can now block their search results from being viewed. They can opt out of viewing ads entirely. At the same time, they can transfer this information for a fee. An advertising agency may regularly buy various data in order to better understand the interests of the client.
In addition, some applications, such as Papyrus, allow users to know exactly who is paying them for ads and where all the data is coming from. It can also help you decide not to share your habits and hobbies.
The publisher can build a model of cooperation with a potential buyer, in which the advertising agent can understand whether it is worth paying for such advertising based on the wishes of the customers.
Conclusion
The definition blockchain says it is a system in which a record of information is maintained across several computers that are linked in a peer-to-peer network. Based on this, we can say that it can collect data from different devices, process it, and store it for a long time.
Advertising agencies can use this information very successfully to build a more profitable targeting strategy, as well as create the most comfortable conditions for the recipients of advertisements.
In general, the use of blockchain will help to better understand the interests of potential customers, study consumer demand, and also make the job of an advertising manager much easier and faster. In the future, technology is able to forever change the world of online advertising and make it as effective and useful as possible for users.