Benefits of Cryptocurrency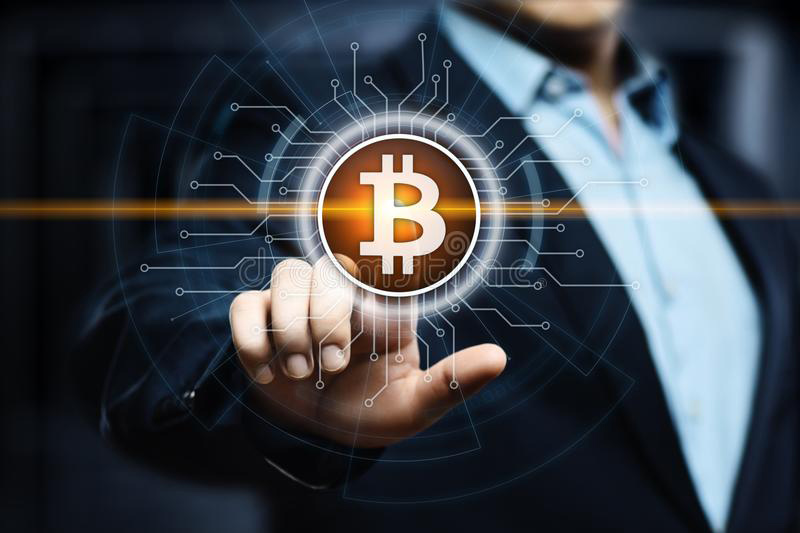 In the past few years, cryptocurrency has become incredibly popular. Hundreds of new digital currencies are created every year, and IT companies are open to developing the necessary software. Millions of people worldwide quit their permanent jobs in favor of mining and trading. So why is the crypto currency so successful? What are the benefits of this?
What is cryptocurrency?
Cryptocurrency is a new specific type of digital currency that exists decentralized in special software called a blockchain. All data is stored here in separate chains, without centralization. In terms of its functions, this is not much different from the usual fiat currencies that we are used to. The only difference is that it only exists electronically.
Let's touch on the history of this industry. For the first time, cryptography was used to make payments back in the 1990s. Then this system was centralized and did not enjoy success, as it was incomplete. Later in 2009, a person or group of persons who performed under the pseudonym Satoshi Nakamoto launched the world's first cryptocurrency, Bitcoin, which is still the most popular in the world today. Since that time, about 2,000 different new cryptocurrencies have emerged. Anyone who has enough assets and knowledge can establish a currency. But, only Ethereum can compete with Bitcoin today. It was launched in 2015 by Vitaly Buterin and his team. It became possible to achieve great results thanks to smart contracts into the system, which are very popular today.
With cryptocurrency, you can:
Earn on changes in the exchange rate;
Make purchases;
Use smart contracts;
Perform international transactions;
Buy NFTs and more.
Cryptocurrencies exist in exchanges and e-wallets. Anyone can register here, deposit fiat money, and purchase Bitcoin, Ethereum, DogeCoin, or any other cryptocurrency. To enter the cryptocurrency exchange, you must register and verify your identity.
You can say: there are already electronic currencies that we use through a bank card; why do we need cryptocurrencies? What is the difference between fiat and cryptocurrencies? The problem is that the modern banking system is already outdated. Many people don't like that their accounts get blocked, transactions canceled, limits are set, or there are communication problems. In addition, due to inappropriate policies, banks often close and leave their depositors stranded. You can avoid all of the above issues if you use cryptocurrencies.
The main advantages of cryptocurrencies
What are the benefits of cryptocurrency? Every day, interest in cryptocurrencies is growing at a rapid pace. It is because it has the following advantages:
Decentralization;
Lack of commissions;
No limits;
A considerable number of different currencies, which allows you to earn on the difference in the exchange rate;
It is possible to use smart contracts;
Increased privacy level;
Huge scope of use and much more.
The main benefits of cryptocurrency are that the system works in a decentralized manner, which means that no one has access to transactions. The secret to the security of the blockchain network is that you cannot intercept an operation if you do not know about it. At first glance, this strategy is straightforward, but it took many years to learn how to implement it.
Today, many people and large companies are not happy with the work of banks. It is mainly because the authorities can regulate banks. It means it is necessary to fill out documents and pay a hefty commission to perform large operations, especially foreign transactions. It is not always convenient and often takes a lot of time. Cryptocurrencies solve this problem. There is no regulation, blocking, or commissions.
There are many cryptocurrency articles on the Internet about cybercriminals and fraudsters using digital currency. The reason for these assumptions is quite understandable because banking regulation is often necessary to prevent fraud or illegal activities (drug and human trafficking, smuggling, and much more). Nevertheless, practice shows that a bank can exceed its powers and block accounts, even if there is no legal circumstance. Overall, there are many reasons why people want to move away from centralization in favor of a quality digital currency.
Currently, you can get coins in different ways: purchase on the exchange or mine. Both options require financial investments. In the first case, you can act as if you were buying traditional fiat currency. The second option is more complicated but also more reliable. Anyone can purchase equipment, which, in simple words, transfers to the system for use, and it pays a reward to the miners. The fact is that the blockchain system is an incredibly complex technology that requires a lot of power and storage space. Additional computers can normalize it, and the system will pay you generously to provide such services.
Smart contracts have revolutionized the world of innovative technology. Probably, each of us at least once in our life faced with incorrectly drawn up contracts and the need to defend our rights in the relevant authorities. Smart contracts are electronic agreements that minimize the likelihood of fraud. Using cryptocurrency, you can shop, pay for services, and more. The money will be debited from the account only when the system makes sure that all the terms of the agreement are met. All actions here are performed automatically, and they are irreversible. So, if you bought NFT, the money will be debited from your account only after receiving an image of art for your collection. At the same time, the former owner of NFT also remains calm and knows for sure that the money will be credited to the account automatically.
The advantages of cryptocurrency also lie in a considerable area of ​​use. They can be used to:
Capital build-up;
Payment for goods and services;
Performing local and international transactions;
Staking and many other purposes.
Today, more and more organizations are starting to accept payments in cryptocurrency. It leads to the fact that you can use cryptocurrency benefits for work and everyday matters, for example, when buying movie tickets.
In general, all the talk about cryptocurrency boils down to the fact that it is an excellent alternative to traditional fiat currencies. The crypto industry has perfect security, a massive selection of activities (mining, trading, creation, and sale of non-fungible tokens, and much more), and allows changing your life forever.
Who can use cryptocurrency, and where?
Who uses cryptocurrency? Anyone can use cryptocurrency today. So, for example, if you are a school teacher and want to earn additional income, you can easily do this if you master the world of cryptocurrencies. Usually, economists and programmers make good money on cryptocurrencies. The former easily capture fluctuations in currency volatility, while the latter creates blockchain-based software and sells it for a lot of money.
Various large corporations can also use cryptocurrencies. It allows you to pay for the goods and services of your partners and avoid financial monitoring by banks and the government. In addition, many companies love cryptocurrencies for the ability to use smart contracts. For example, the pharmaceutical company Pfizer used smart contracts to sell vaccines to different countries. It was the guarantee that all datum would be transparent and public, the money would be credited to the account on time. A huge number of similar examples can be found today.
Conclusion
Why cryptocurrency? The cryptocurrency industry offers tremendous opportunities for everyone. Here you can increase your capital in a few months, build up assets, buy digital artworks, and get away from regulation by banks. In general, the use of cryptocurrencies has a lot of advantages, but they can be evaluated only after studying a large amount of information.
This additional income is available to anyone willing to facilitate the development of the industry as a whole.